Alex Caparros/Getty Images
Philippe Coutinho won't be the fall guy who makes room for Antoine Griezmann's anticipated move to Barcelona this summer.
The Brazil international's agent, Andrea Bertolucci, denied any suggestion his client will be replaced by the Atletico Madridforward when speaking to AS (h/t Sky Sports News): "It's untrue that Griezmann is going to replace Philippe at Barcelona. I don't know why they are saying that. I don't know about that, and that's why I don't want to talk anymore, but it's false."
Sky Sports News' Zinny Boswell has reported Barca will meet Griezmann's release clause of £108 million to bring the France international over from the Spanish capital. He posted a goodbye message on Atleti's Twitter account (h/t JJ Bull of the Daily Telegraph) on Tuesday, confirming his decision to leave.
UEFA Champions League✔@ChampionsLeague

Antoine Griezmann: "These five years have been incredible. Thank you very much for everything, I carry you in my heart.
Coutinho seems like an obvious candidate to be affected if Griezmann arrives. The former Liverpool playmaker has struggled to assert himself at the Camp Nou since joining the club in January 2018, with rumours rife he will be ditched this summer.View image on Twitter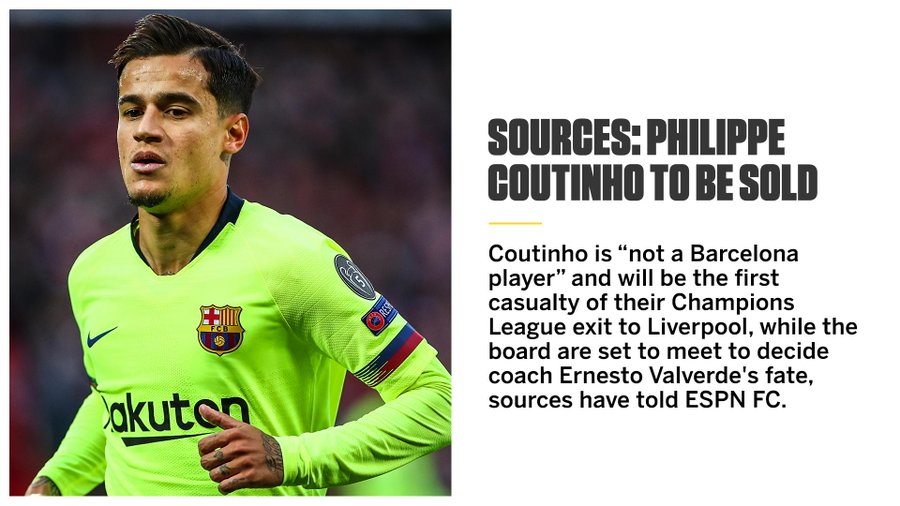 Philippe Coutinho was taken off before the hour mark in both matches against Liverpool.1,7933:53 PM – May 8, 2019499 people are talking about thisTwitter Ads info and privacy
Barca paid £142 million for the stylish midfielder but have received little of the vision, flair and spectacular goals that made Coutinho a star at Anfield.
In fairness to Coutinho, he hasn't always been played centrally; instead he has often been deployed on the left of a front three. It's the natural berth for Griezmann, who has thrived during five seasons with Atletico.View image on Twitter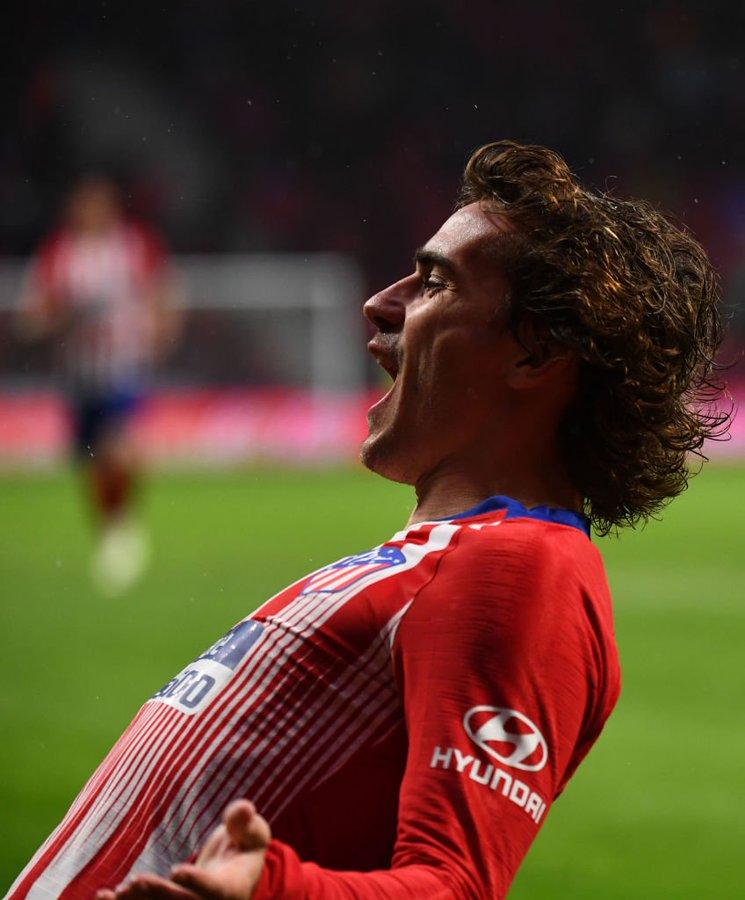 Antoine Griezmann: Since moving to Atletico Madrid in 2014, @AntoGriezmann has had a direct hand 126 (94 goals, 32 assists) of the 311 league goals Atletico Madrid have scored (40.5%)

For more player stats
Griezmann's pace, timing and the range of his movement would make him an asset at any club. If he does head to Barcelona, the 28-year-old would be a better replacement for Ousmane Dembele.
Like Coutinho, Dembele has disappointed since arriving in La Liga as a big-money transfer. The Frenchman joined from Borussia Dortmund for £135.5 million in 2017, but injuries and off-field problems have blighted his time with the Blaugrana.
Griezmann would be a major upgrade on Dembele and could form a prolific trio alongside Luis Suarez and Lionel Messi.View image on Twitter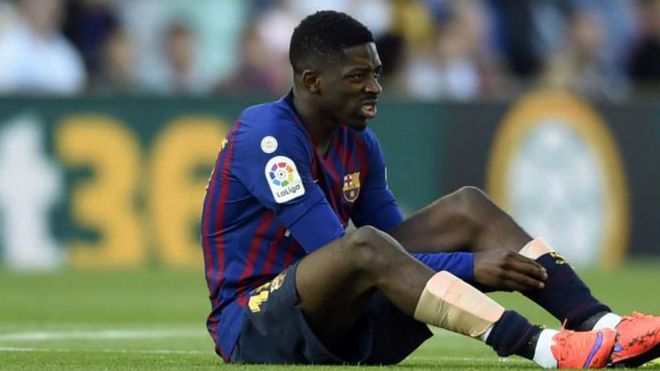 Ousmane Dembele won't face @LFC

His time at @FCBarcelona has been plagued by injury

He's missed 36 games since joining the club

Signing Griezmann could let Coutinho drop deeper and play more often in the middle, where he could add the artistry Barca have missed from midfield in recent years. The Barcelona engine room has become workmanlike since Xavi and Andres Iniesta moved on and were replaced by an industrious group led by Arturo Vidal.
Using Coutinho better should help restore the polished, possession-based game Barca are known for. It makes more sense to keep Coutinho and add Griezmann as the ideal target for him to aim for next season.