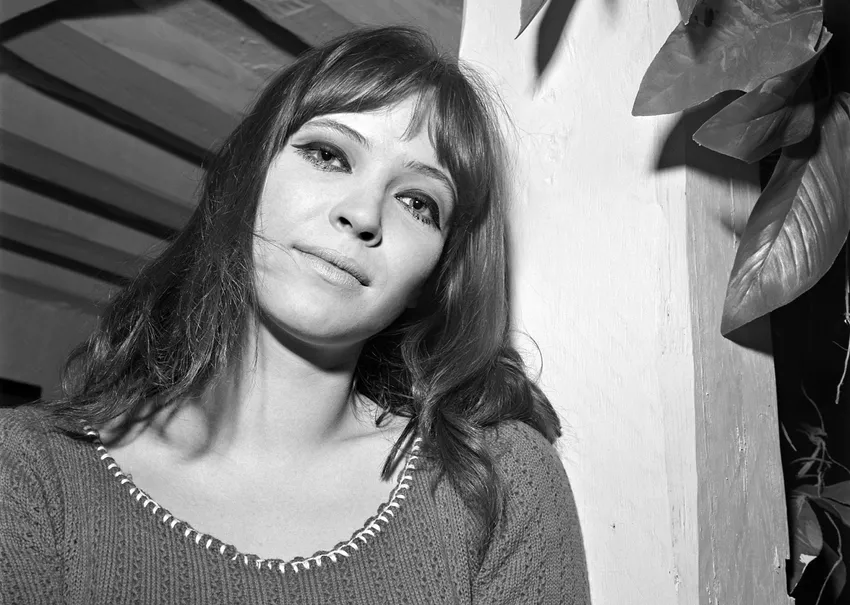 'Today, French cinema has been orphaned. It has lost one of its legends,' France's minister says
Danish-French actress Anna Karina, muse of New Wave director Jean-Luc Godard, has died of cancer at the age of 79, her agent said on Sunday.
Karina, who epitomized Sixties chic with her elfin features and big kohl-rimmed blue eyes, starred in seven films made by her ex-husband Godard, including "Pierrot Le Fou".
She also had some success as a singer, recording the hit "Sous Le Soleil Exactement" with Serge Gainsbourg for his musical "Anna" in 1967.
"Anna died yesterday in a Paris hospital of the effects of cancer," her agent Laurent Balandras said, adding that she passed away in the company of her fourth husband, American director Dennis Berry.
"Today, French cinema has been orphaned. It has lost one of its legends," Culture Minister Franck Riester tweeted.
Karina was still a teenager when she hitchhiked to Paris from her native Denmark to try to become an actress.
Born Hanne Karin Bayer, it was designer Coco Chanel, who advised her to change her name to the more cinematic-sounding Anna Karina.
The young Dane developed a successful modelling career before being spotted by Godard while walking along the Champs-Elysees.
They were already a couple when, at barely 21, she won best actress at the Berlin film festival for his "A Woman is a Woman" in 1961.
In 1973, Karina was the first French actress to direct a feature film, and "everybody was saying, 'How dare she.' There was a real macho attitude."
After two other failed marriages, to French actor-directors Pierre Fabre and Daniel Duval, Karina tied the knot with Berry of "Stargate" and "Highlander" fame in 1982.