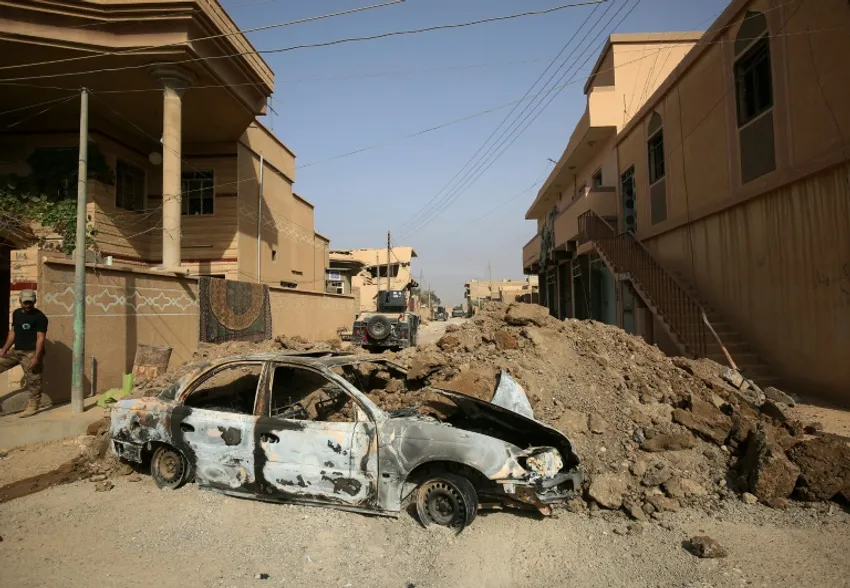 Israel has carried out hundreds of air strikes in Syria since the beginning of the conflict in 2011
An Israeli air raid targeted an arms convoy on the Syrian-Iraqi border, Arabic-language media outlets claimed on Friday. Play Video
In a subsequent report, the head of the UK-based Syrian Observatory for Human Rights, Rami Abdel Rahman, said that "At least eight Iraqi Hashed fighters were killed" in the attack.
Israel has carried out hundreds of air strikes in Syria since the beginning of the conflict in 2011, targeting forces loyal to President Bashar al-Assad and the regime's allies Iran and Hezbollah.
Reports placed the attack near Albu Kamal, Syria, an area thought to be a key smuggling corridor used by Iran to ship weapons to its proxies in Syria and Lebanon.
Israel Defense Forces spokesperson does not comment on reports in foreign press.
Israel has repeatedly says it is determined to prevent its arch-foe Iran from arming its proxies on Israeli borders.
The deadly strike comes in a context of spiraling tension between the United States and Iran, much of which has played out in Iraq.