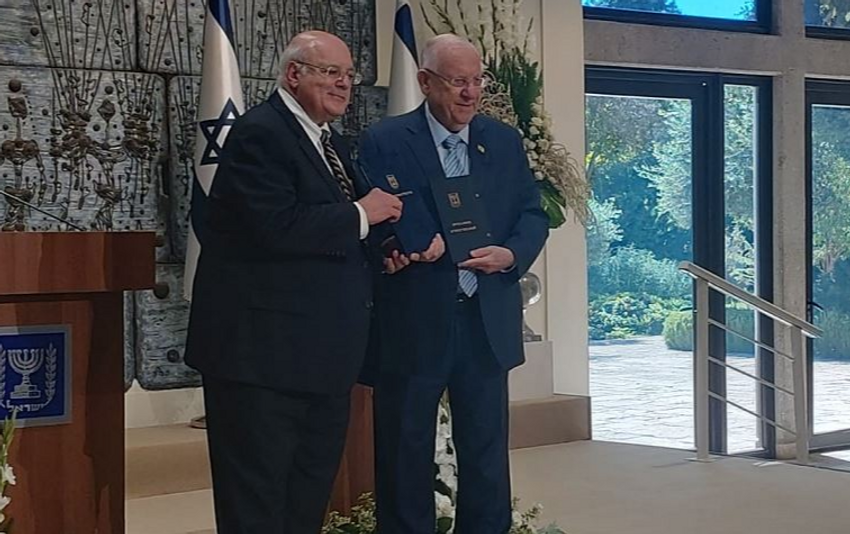 Rivlin is said to be weighing whether to hand Netanyahu the first chance to form a government
Israeli President Reuven Rivlin is scheduled to meet with Central Elections Committee chairman and Supreme Court Chief Justice Hanan Melcer on Wednesday to receive the official results of last week's general election.
The meeting comes as reports emerge that Rivlin is weighing whether to hand Prime Minister Benjamin Netanyahu the first opportunity to form a government if unity talks between the premier and Benny Gantz, head of the Blue & White party, do not progress. Israel election: Netanyahu's party rises to 32 seats | September 25Play Video
The president traditionally defers to the candidate with the most recommendations from elected parliamentarians. But with the political system at an impasse, the final decision is ultimately left to Rivlin.
Rivlin is expected to make an announcement shortly after meeting with Netanyahu and Gantz at the President's Residence Wednesday evening.
On Tuesday, the Central Election Commission announced that it was revising its official count of the September 17 vote, giving the right-wing Likud party one extra seat at the cost of the ultra-Orthodox United Torah Judaism alliance.
The new results leave the Prime Minister's party Likud with 32 seats, still narrowly trailing political rival Blue & White. UTJ, initially granted eight seats, now has seven.
However, the right-wing political bloc, led by Netanyahu, has a one seat advantage over Blue & White, 55 to 54, leaving Rivlin with few options as who to task first with forming a government. The president has until next Wednesday to make his final decision.